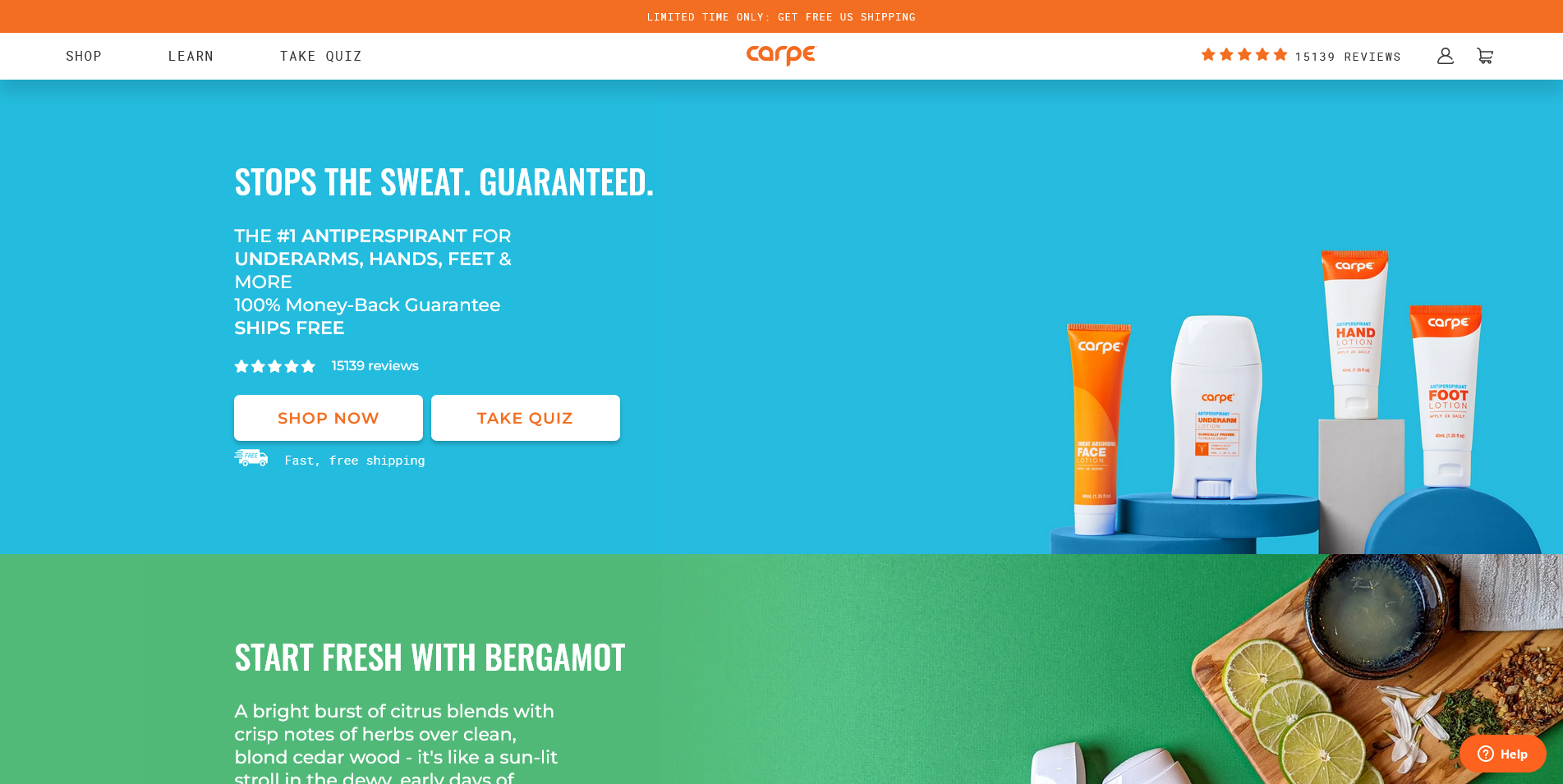 At Carpe, we have one mission: To help people stop the sweat.
While at first that means we rely on science to make the best sweat products in the world, it doesn't stop there.
It also means access to world-class Sweat Advisors, who are here to help you manage your sweat – whether or not you choose to use Carpe products.
[/text]Project Details